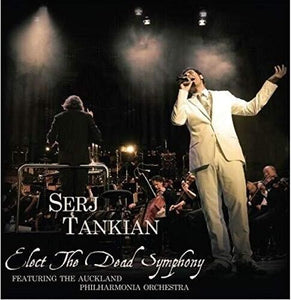 Serj Tankian - Elect the Dead Symphony Vinyl
The famous System of a Down frontman Serj Tankian debuted as a solo musician with his highly anticipated record Elect The Dead. Almost two years later he took the stage to perform the album live backed by the 70 piece Auckland Philharmonia Orchestra. This unique meshing of two very different worlds of music was a vision Tankian has long wanted to make a reality. The songs from Elect the Dead translated very well to this other form of music, bringing the classical music and rock closer together. It showcases Tankian's creativity and the way he's exploring new territories.

Elect The Dead Symphony is available as a limited edition of 1.000 individually numbered copies on transparent vinyl.