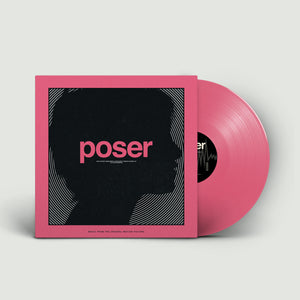 Poser Soundtrack - Limited Edition Vinyl
Featuring some of the best indie music out of the booming Columbus scene, fall in love with music from the original soundtrack for the film POSER. Limited edition pressing on gorgeous pink 180 gram collectible vinyl. 


Side A

"Woman" - WYD
"Daily Serpent" - Son of Dribble
"Claire Danes" - Damn The Witch Siren
"Rope Break" - Joey Aich
"Dog" - Rat Motel
"WYD" - WYD
Side B
"I Come Alive in the Dark" - Damn The Witch Siren
"No One" - The Roof Dogs
"Ten Toes" - Devin Summers
"Slur B.C." - Son of Dribble
"Too Far" - Sylvie Mix
"Death" - WYD
Digital album includes 12 additional tracks. Download card included with vinyl which contains all 24 tracks. 
Find it at your local record store!