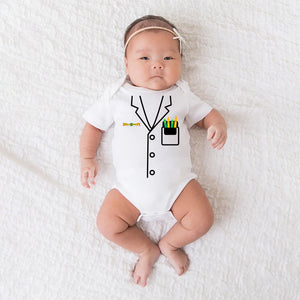 Junior Intern Uniform
Most parents want their children to be doctors. Some want them to be lawyers. Good parents want their kids to be megalomaniac time travel scientists at Oscilloscope Laboratories. Make sure they're dressed to impress for their intern interview (we start scouting at 3 weeks old) in these 100% organic cotton onesies.

Small batch printed at Lucky House Manufacturing.