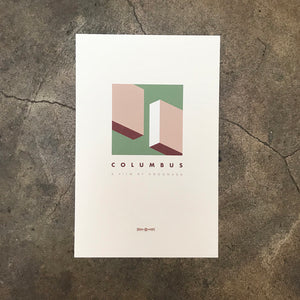 Columbus Screen Print
Kogonada's COLUMBUS is one of the most beautifully crafted films we've seen in a long, long time. We thought it only appropriate to create a poster that was as carefully made and refined as the film itself. 
Limited to only 200 prints, each of these COLUMBUS posters is printed on 100-lb French Whitewash paper. Designed by Sam's Myth and hand-crafted by the artisans at Burlesque Design in Minneapolis. Each 11"x17" print is 
hand numbered.
Ships in a protective vinyl sleeve.