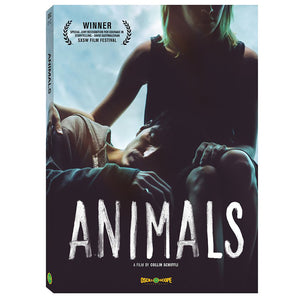 Animals
ANIMALS tells the story of a young couple that exist somewhere between homelessness and the fantasy life they imagine for themselves. Though they masterfully con and steal in an attempt to stay one step ahead of their addiction, they are ultimately forced to face the reality of their situation.
SPECIAL FEATURES:
Getting to Know the World of ANIMALS – a behind the scenes look at the filming process
Deleted scenes compilation 
To purchase PPR permits for screening in a classroom or library or to a public group of less than 50 people when no admission is charged, please use

 

this listing.