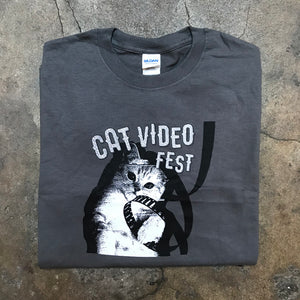 Cat Video Fest T-shirt
We've had a lot of experience with cat lovers lately, and we know they're good people who wear their hearts on their sleeves. Show the world how much you appreciate our furry friends with the limited-edition CatVideoFest shirt.
Proceeds from each sale go to helping cats in need.